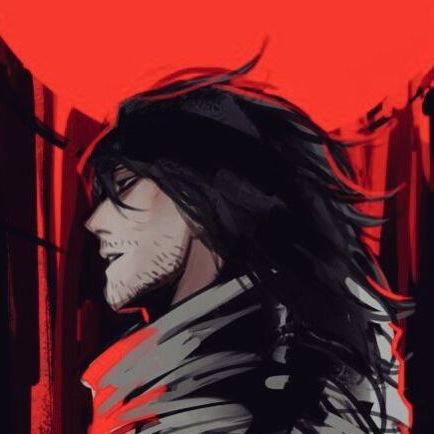 Atop the last unconscious body laid a pestering raven. As the other demigods awoke, the last thing she wanted to do was be excluded.
Inspired by the fox she took an almost-human form as a petite female in a modern day tuxedo. It was standard attire, barring the burgundy shirt and her raven head. She concluded a mini-human would have been equally uncomfortable for the demigod. There was no harm in preserving a modicum of her identity.
Like a newborn, she quickly learned hands were great for slapping. And, boy, thumbs were cool, but they weren't useful...yet.
"Wake up!" She berated. "This is your call to adventure and I'm
not
going to voicemail."
Anthony was already in the process of waking up, but yelling never hurt. He shot up immediately and his jinn tumbled to the ground. When his eyes focused, he caught his first glimpse of the new world. It was a botanist's wet dream. Some plants were so exotic he could not fathom them in his most vivid dreams, while others were plucked directly from his youthful, hallucinogenic drug trips.
"Glad you could join us, Nino." The jinn recomposed themselves and extended her tiny, tiny hand. "You're late. And we've got a lot of catching up to do. I'm your ji--"
"What the fuck?" Anthony interrupted.
The raven was waiting for more, but that was it. Apparently. "As I was saying, I'm your jinn, Raven, pleasure to meet ya." She forcefully took his pinky and shook it, since the demigod was rightfully startled -- not that it excused his lack of manners.
"So, Nino, you have some pals waking up with you. How 'bout y'all gather together and we get everyone up to speed as a unit, yeah? The blue haired girl seems in the know. Let her take lead."
"Alright. Poe, I might be delusional right now, but this will make for a great story." Before he made his way to the blue haired woman, he stopped at the girl who smelled of puke.
"I'm Nino. If you're as lost as I am, let's try to figure this out together. I'd offer my hand, but you're kind of gross at the moment."   
---
Tags: [user=501,6]ONYX CRAWFORD[/user], [user=473,7]TSUMIKO SHIKAMI[/user], [user=505,7]ELIZABETH KANG[/user]   
Notes: